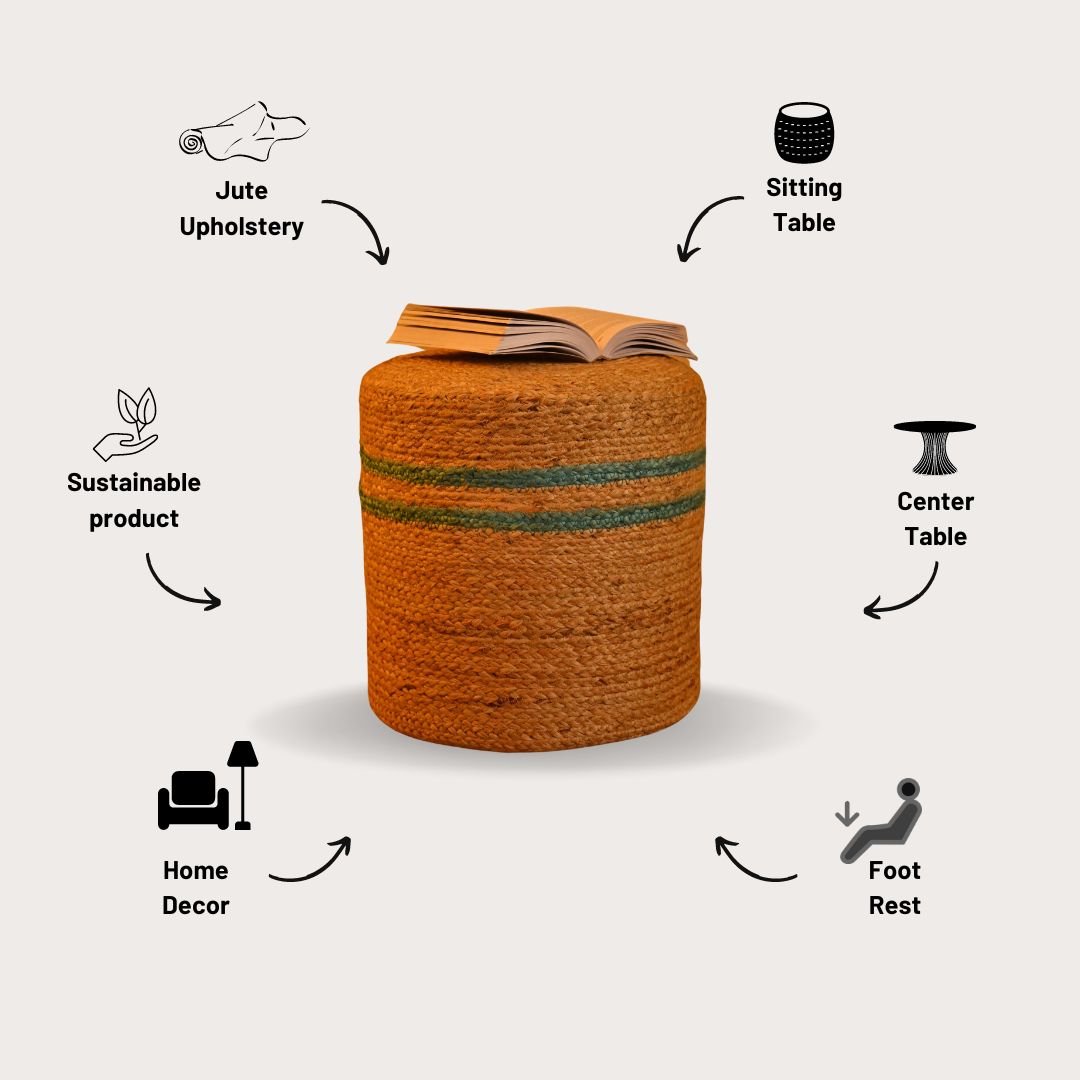 Introducing our beautiful jute Ottoman Poufs! These versatile and stylish poufs are the perfect addition to any living space. Made from high-quality jute, a natural and eco-friendly material, they are durable and long-lasting.
These poufs can be used as a footrest, extra seating, or even as a coffee table. They are lightweight and easy to move around, making them perfect for any room in the house. The unique texture of the jute adds a natural and rustic charm to any room, and the poufs come in a variety of colors to match any decor.
In addition to being practical and stylish, these poufs are also ethical and sustainable. Jute is a renewable resource that is grown without the use of pesticides or chemical fertilizers, making it an environmentally friendly choice.
So why wait? Add a touch of natural elegance to your home with our beautiful jute Ottoman Poufs. Order yours today and experience the ultimate in comfort and style. Checkout our surprising offers.
Multicolor Handcrafted Jute Ottoman Pouf for Living Room Sitting, Bedroom, Dining Room
Handmade Pouf for Footrest, Leg Rest, Footstool, Home Decoration, Office
This ottoman is a perfect addition for a room to enrich the home ambience and provides soft and comfortable cushioned seat for extra comfort. The stylish and trendy stool is an ideal choice to accommodate your guests and goes well with your room interior. Made with quality wood it has the strength to easily accommodate the weight of a person and provides study base. Filled with high density foam, it ensures comfort and ergonomics to relax yourself from a tiring day. https://youtu.be/y5O-ipHzLzc