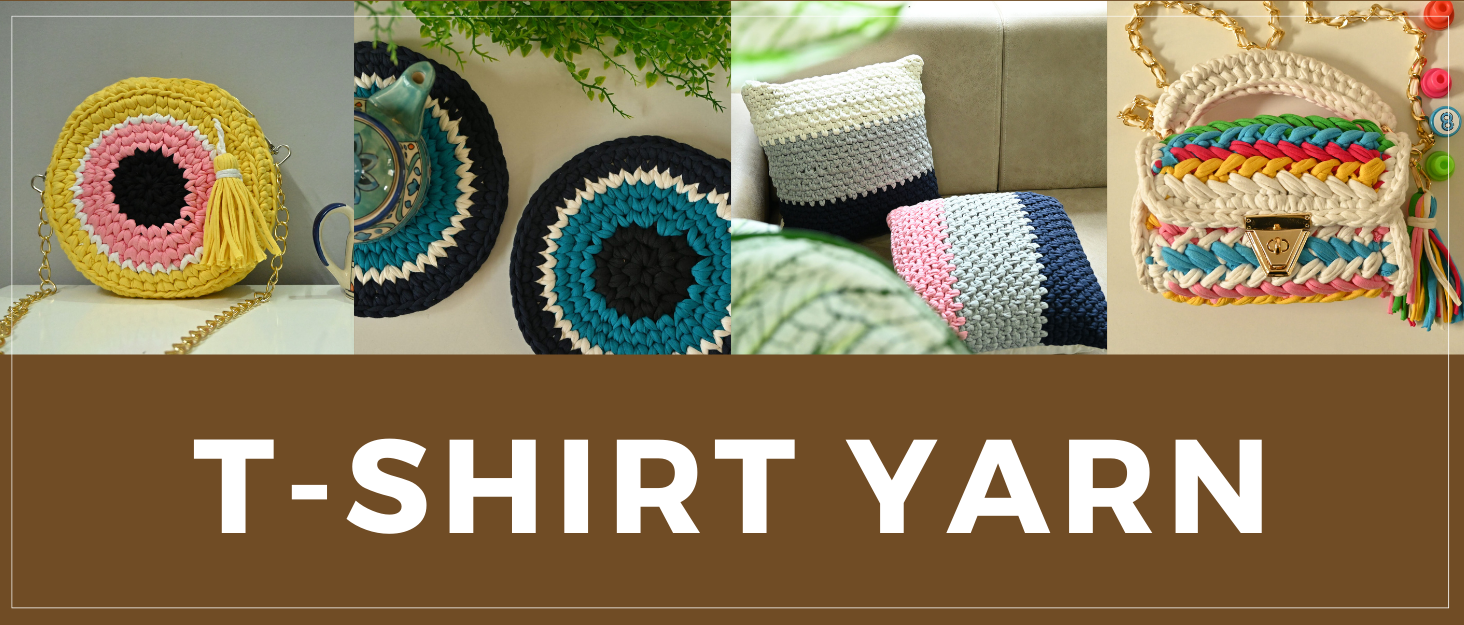 Introducing our collection of Handbags, Storage Baskets, Cup Coasters, Cushions and more. Made from the finest t-shirt yarn materials and crafted with care. Our products are designed to be both stylish and functional, making them the perfect addition to any home or wardrobe.
Material and Design
At the heart of our collection are our handbags, which are made from high-quality cotton and t-shirt yarn. These materials are not only durable and long-lasting, but also environmentally friendly, as they are biodegradable and reusable. Each handbag is carefully hand-stitched, with attention to detail, to ensure that it is a true work of art.
At our core, we believe in creating products that are not only beautiful, but also make a positive impact on the world. Our commitment to sustainability extends beyond the materials we use and into our production process, which is carefully monitored to minimize waste and ensure that our impact on the environment is as low as possible.
Product commercials:
Watch our T-shirt yarn products video commercial on YouTube
Shop T-Shirt Yarn Crochet Products Online | T-Shirt Yarn Crochet Bag | T-Shirt Yarn Crochet Handbag | T-Shirt Yarn Crochet Clutch Bag | T-Shirt Yarn Crochet Beach Bag | T-Shirt Yarn Crochet Basket | T-Shirt Yarn Laundry Basket | T-Shirt Yarn Basket With Wood Base | T-Shirt Yarn Basket with Handles | T-Shirt Yarn Square Basket | Raw T-Shirt Yarn Rolls For Crochet
It pairs well with every outfit and is suitable for all seasons. It can be used everyday or can be gifted.
Item Specifications:
Material: Hosiery T-shirt Cotton
Style Type: Sling Bag
Shape: Rectangle
Size: 9x6 cm
Loop Size: 52 cm
Weight: 600 gm