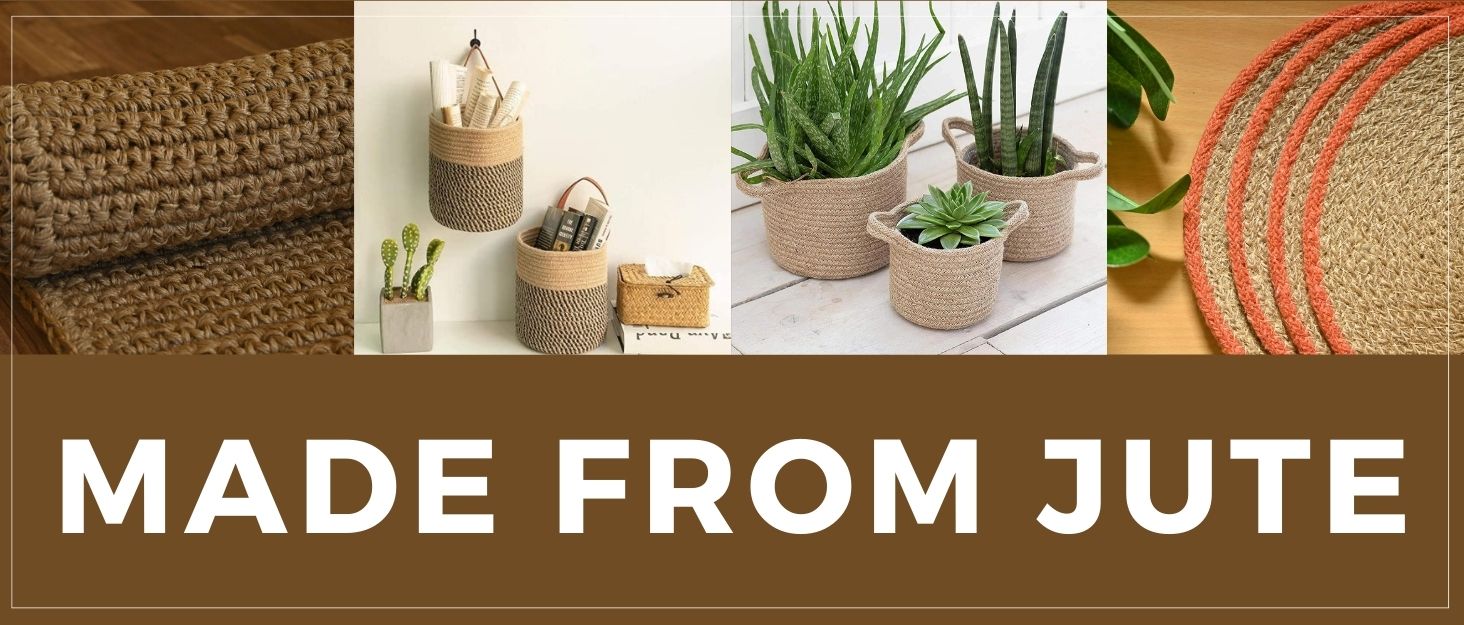 Welcome to our collection of eco-friendly and stylish products made from natural jute fibres and jute ropes! We offer a range of products that are not only functional but also add a touch of rustic charm to any space.
Our collection includes a variety of jute products such as organizer baskets, planter baskets, cup coasters, rugs, ottoman poufs, shoulder bags, reusable shopping and grocery bags, and more. Each product is made from high-quality natural jute fibres and ropes, ensuring durability and sustainability.
Whether you're looking to decorate your home or office, our jute products are perfect for adding a touch of earthiness to any space. We also take bulk orders and corporate orders, making it easy for you to incorporate eco-friendly products into your business.
So why wait? Browse our collection of jute products and make the switch to sustainable living today!
Jute Rug Online | Buy Jute Carpet Online | Handmade Jute Rug | Jute Floor Mat Large and Small | Jute Rugs for Living Room | Handmade Braided Jute Rug | Jute Door Mat | Jute Bath Mat | Jute Cup Coasters | Jute Basket For Kitchen | Jute Basket for Cloth | Jute Laundry Baskets | Jute Basket With Lid | Jute Basket For Bathroom | Jute Mat For Yoga
There's nothing better than this rectangular jute area rug/carpet. Use it as a bedside runner or floor carpet. Made from natural jute by skilled artisans. The rug comes in two size variants suitable for any room size.
Product Details
Type: Rug/Carpet/Bedside Runner
Shape: Rectangular
Product Care: Spot clean with dry, solvent-based cleaner
Upholstery Material: Jute
Weigh: 4.5 kg and 2.5 kg
Size Options: 6ft x 4ft and 5ft x 2ft